Our Chihuahua Puppy Pictures
NEWS FLASH! NEWS FLASH!
October 28, 2005 Litter
Sold out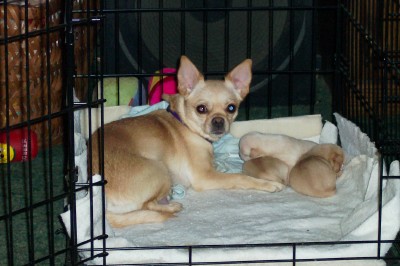 Proud Mommy and Her Three Little Babies
NEWS FLASH...NEWS FLASH...NEWS FLASH...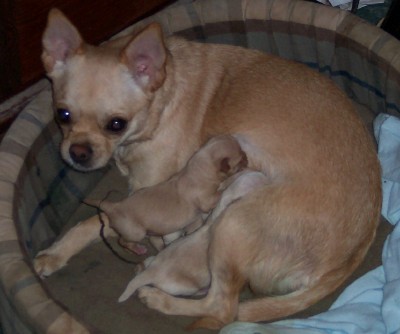 Lucy and Desi had three beautiful babies born on October 28, 2005. There are two boys and one girl in this litter...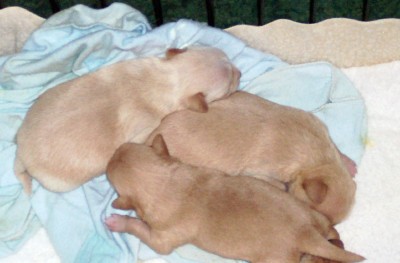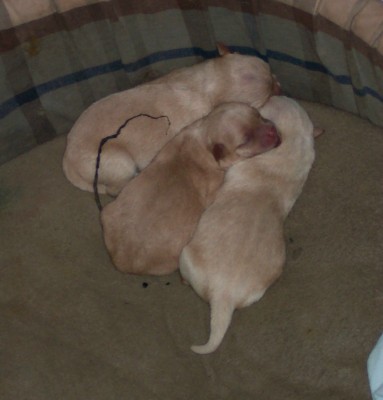 Aren't the beautiful?????

CHECK OUT MORE PUPPY PICTURES IN OUR NEW EXPANDED PHOTO ALBUM!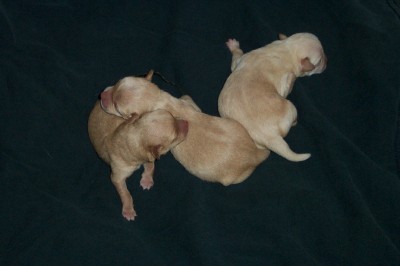 We are sorry to say that Lucy is retired, now.