OFF MY FRONT PORCH-FINE PHOTOGRAPHY BY CAROLA GRIFFIN
***NEW SHIPPING and HANDLING RATES! FREE SHIPPING FOR ORDERS OF $100.00 or MORE!!!!!!***
My name is Carola Griffin. Ever since my grandparents gave me my first camera at 6 years old, I have been hooked on photography. Although I have had a camera much of my life, I turned professional two years ago. I have lived in
Las_Cruces,_New_Mexico
for 51 years, and the Mesilla Valley has been my canvas for much of my photographic inspirations. You can find me most Wednesdays and Saturdays at the
Las_Cruces_Farmer's_and_Crafter's_Market
where I sell my photographs. I don't have any awards to present you as of yet, but the praise from renowned local artists and photographers, as well as from my customers, both old and new, have been award enough for me. My photographs have been distributed all across America and Canada, as well as world wide. Here's hoping that you will find my work inspiring also...
BEAUTIFUL DAY ON THE ORGAN MOUNTAINS
LAS CRUCES, NEW MEXICO
COPY WRITE CAROLA F. GRIFFIN, OFF MY FRONT PORCH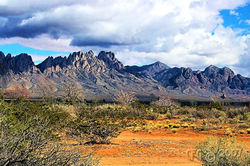 Want to preview my new photos? Click link below...
Contact me at:
Guest Book